Have you seen our latest Newsletter?
Posted on September 10, 2015
Have you read our latest newsletter? If you would like to know more about what we have been up to be sure to read the Spring edition of the Make a Difference newsletter!
Ready for a wash...
Posted on September 3, 2015
We were all taught to wash whites and darks separately, but what happens when your clothes are covered in powder loaded with multi-coloured dye? It's the question that we all faced after a terrific day out at this year's Color Run. Thanks to Britney, Kevin, Ricky and Sarah, 13 friends of Make a Difference ran the 5km event through Centennial Park to be covered in coloured powder and glitter. If you would like to read more about the day, check out our recent events page.
Great day out in the sun
Posted on August 13, 2015
This past Sunday, Make a Difference ran once again in the iconic City2Surf. The day was lots of fun, with over 20 runners banding together to support our cause and share a bite to eat afterwards on the beautiful Bondi Beach. Not only did we have a great time, but our wonderful runners have helped continue our operations with a terrific fundraising effort. If you would like read more, continue on here.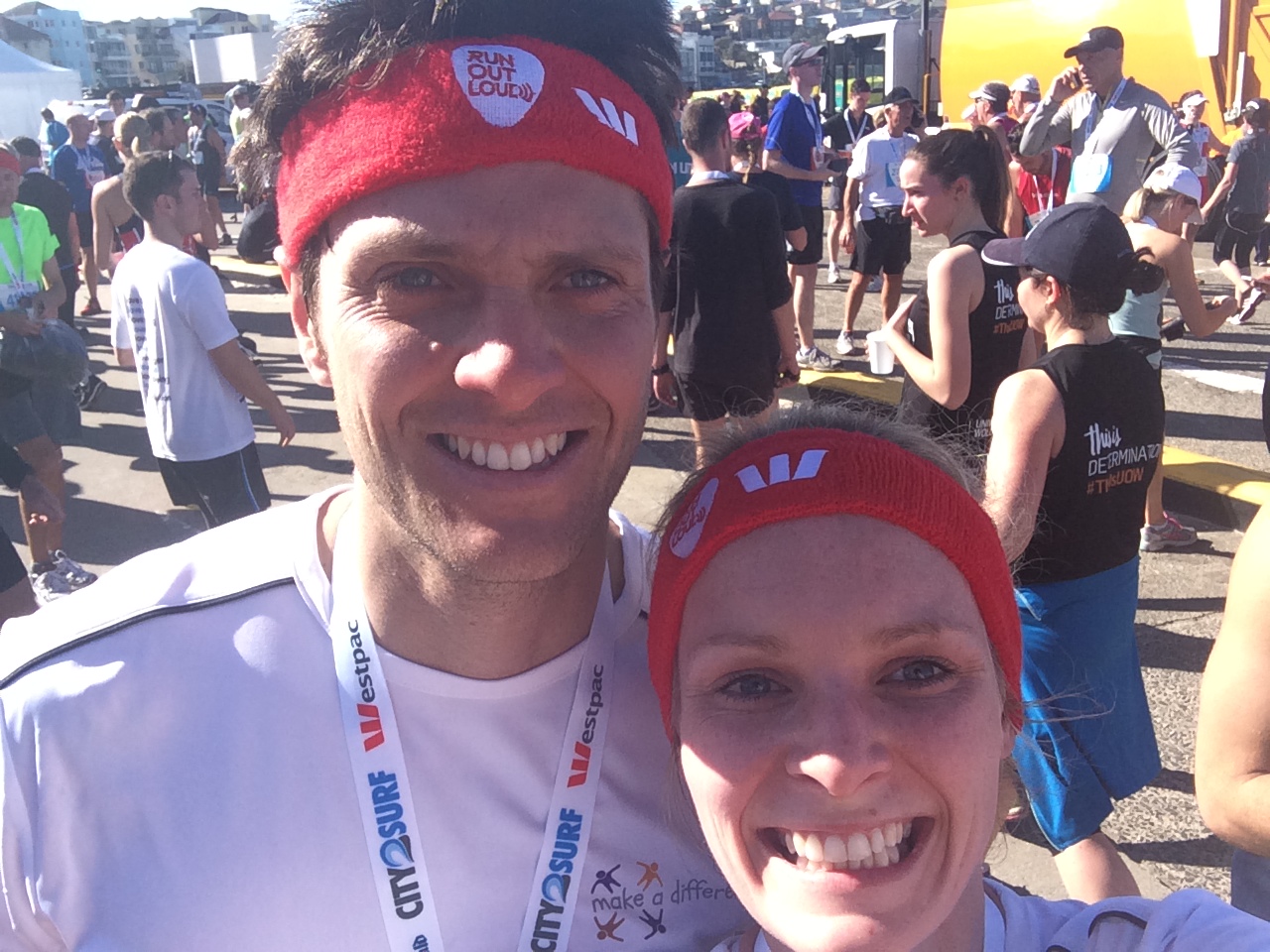 Our young people are organising a fun run!
Posted on July 18, 2015
A group of our wonderful young people are organising entry for Make a Difference to the Sydney Color Run on the 23rd of August. Known as "The Happiest 5k on the Planet," this exciting run is sure to get your heart pumping. While you run down the 5km stretch in Centennial Park you will be covered by the coloured powder thrown at you. By the end of the race you will end up looking like a rainbow!
The organisational committee, made up of young people from Make a Difference, have set themselves three goals for this run - to have fun, to meet new people and to raise funds on behalf of Make a Difference. If you would like to help us reach these goals and be a part of our energetic team, please feel free to reach out to Ricky (ricky@makeadifference.com.au). We are very eager for new entrants to join us and will be providing free entries for those that RSVP by the 25th of August.
Just over 4 weeks to go to the City 2 Surf!
Posted on July 6, 2015
Make a Difference is running in the City 2 Surf once again to raise funds for our ongoing operation. This year we have set ourselves a target of $35,000 to ensure that we can continue to support our wonderful children. If you would like to join us for the iconic run please email Ricky (ricky@makeadifference.com.au) or if you would like to contribute towards our target please visit our fundraising page.
What a perfect night!
Posted on May 21, 2015
Last Friday Make a Difference held our annual Gala dinner at Doltone House, Jones' Bay Wharf. We all had an incredible night and are pleased to announce that we raised over $90,000 to support our operations! This will help us to start building our infrastructure on our Kangaroo Valley property as well as to reach more young people in need. We cannot express how excited we are to start this important work.
The photos of the night are now available on our Facebook site. Please make sure you tag yourself and follow us on Facebook to keep up to date with our next events.
We would like to reiterate our heartfelt thanks to those who generously supported us on the night and emphasise that your gift will go a long way to transforming lives. In particular, we would like to thank TNA, Ed Smith, Jane Lea, Angela McCormack, Audrey Jean-Baptiste, David Morrow, Diana Wang, Kate Milson and Tristan Griffith for all of your help to make it a special night.
Picnic Day Fun
We had terrific summer fun when adults and young people came together for our first annual Christmas picnic in Campbelltown.
There was the quintessential game of cricket, sack races, egg & spoon races, lots of yummy food, and gifts were shared. Everyone enjoyed themselves, none more so than Mandy's dog Jess who particularly enjoyed the cricket - see the picture below.
Thanks so much to our organisers who made this event happen - Ricky, Jane, David and Michael.
To find out more about what we do and in particular our retreats, and how you can get involved visit our Retreats page
Sign up for our e-newsletter
We send out an e-newsletter about once a quarter with what we've been doing and the young people we help.
Sign up by completing the details below. We'll never share your details with anyone else and you can unsubscribe at any time.