Reunion Day
Our most recent Reunion Day took place on a brilliantly sunny day in February at our Kangaroo Valley property.
Our Reunion Days are a special occasion which the Make a Difference family eagerly look forward to, as our children, young people and adults spend valuable catch-up time together in between retreats.
Numerous entertaining stories, told over a long and delicious lunch, were punctuated by jokes and laughter.
Although the blazing heat kept us mostly indoors, we managed to strike a few photo poses outside, surrounded by the breathtaking scenery of the rainforest. Pa, our much loved Clydesdale, stole the show, clearly happy for being part of our gathering. Jessie found some time out from playing soccer to join us in a photo too.
Have a look at some of the images above!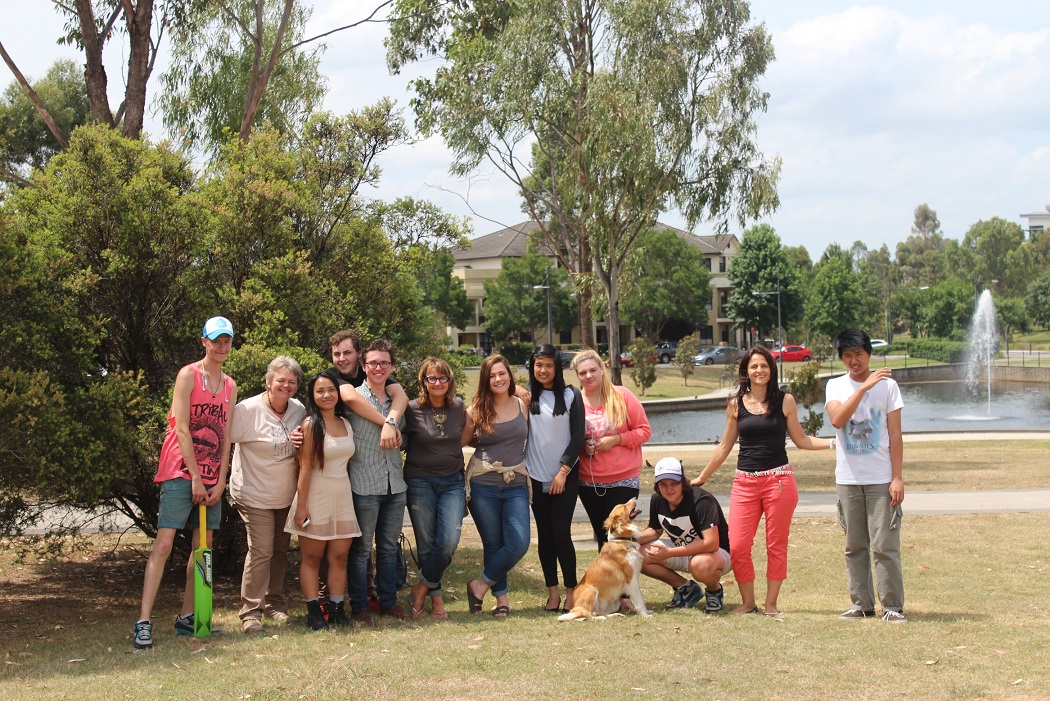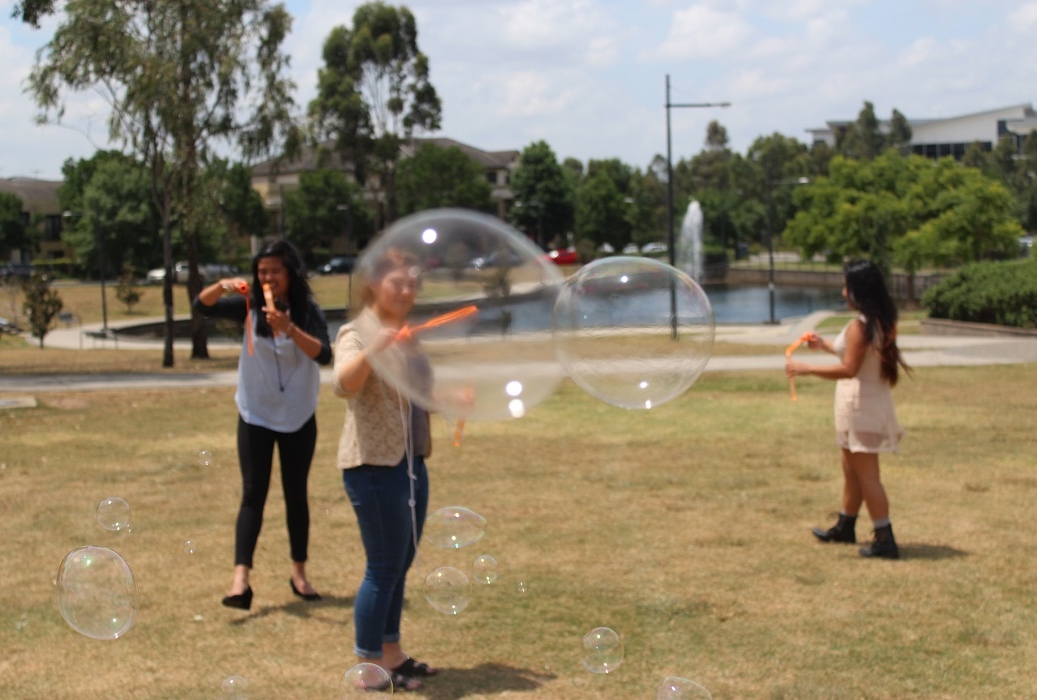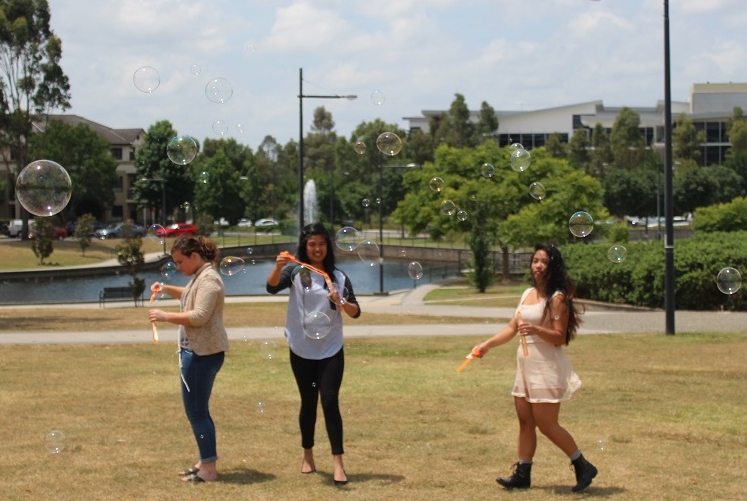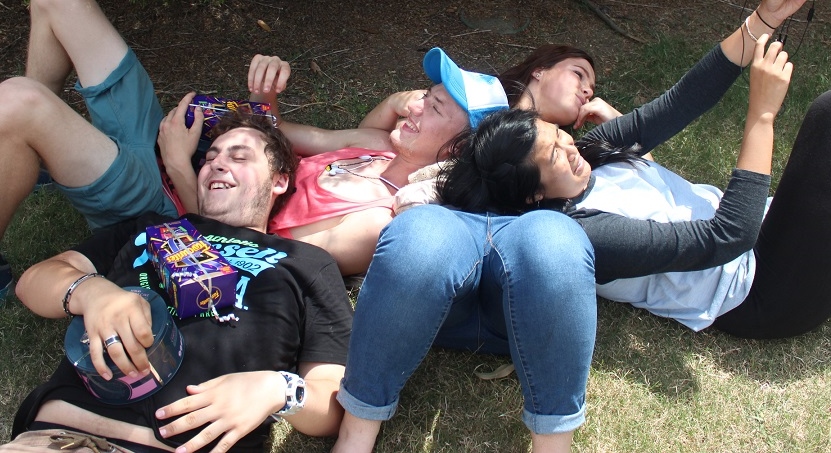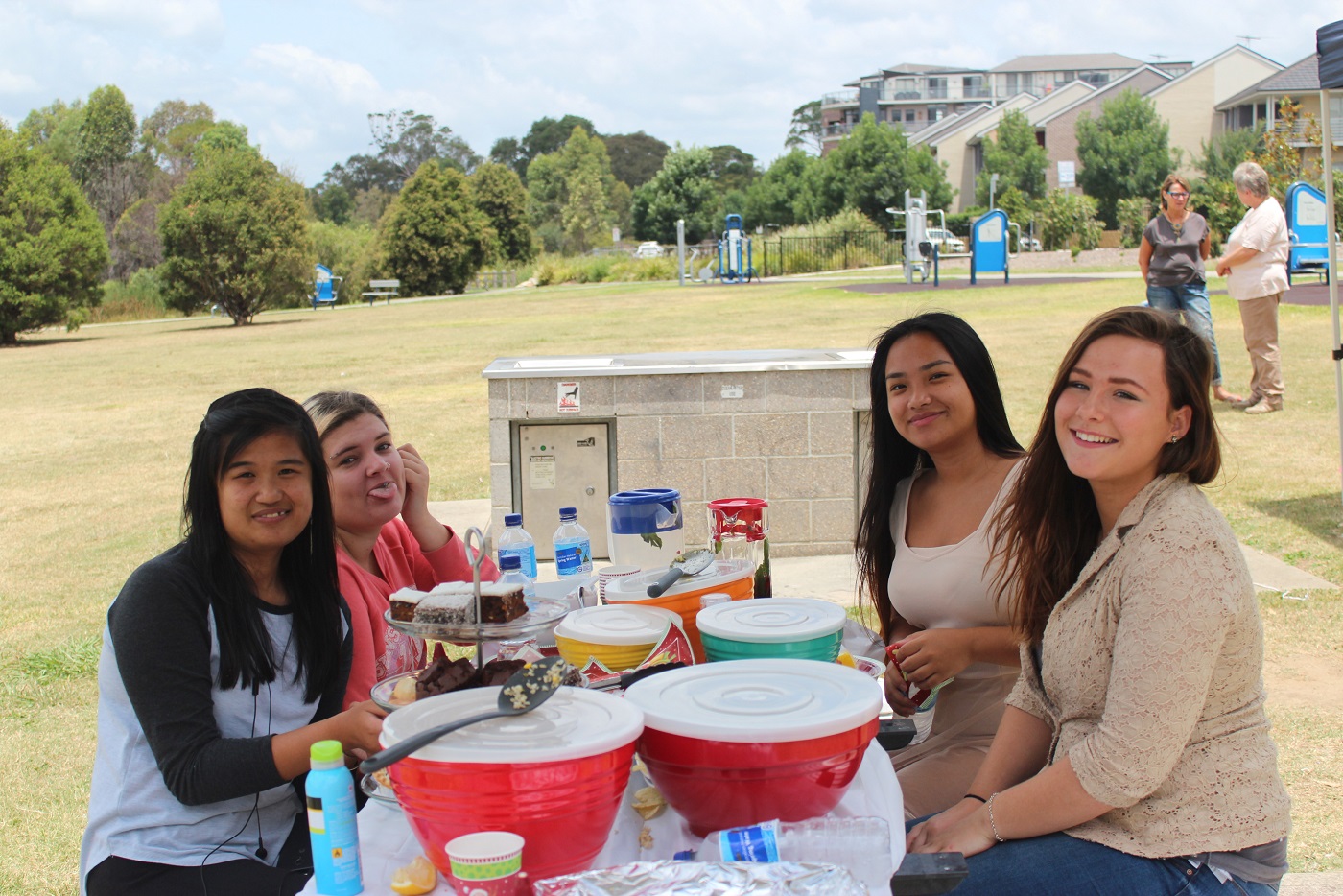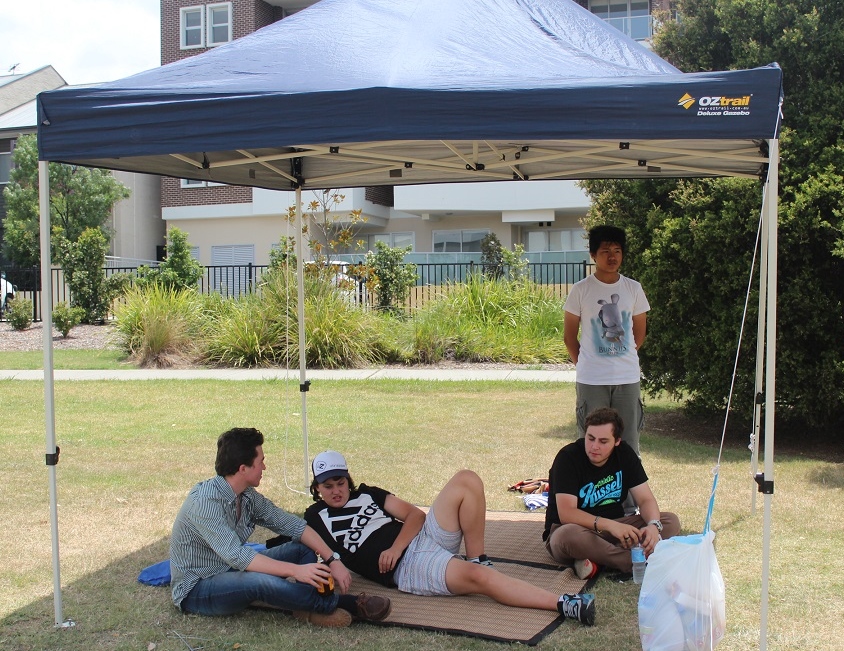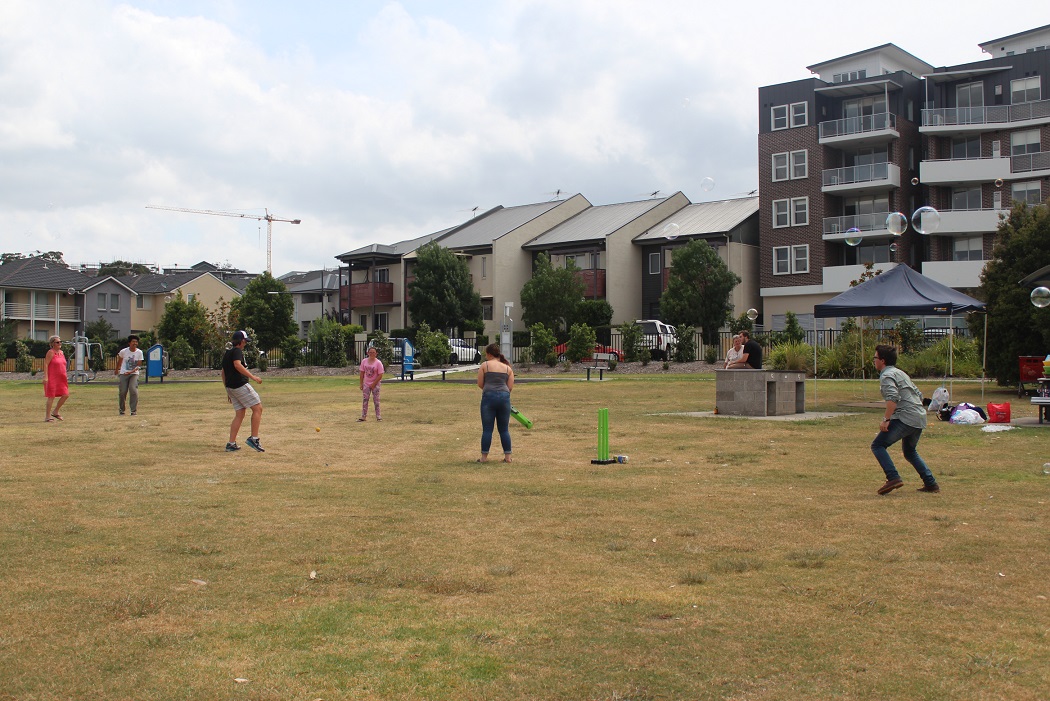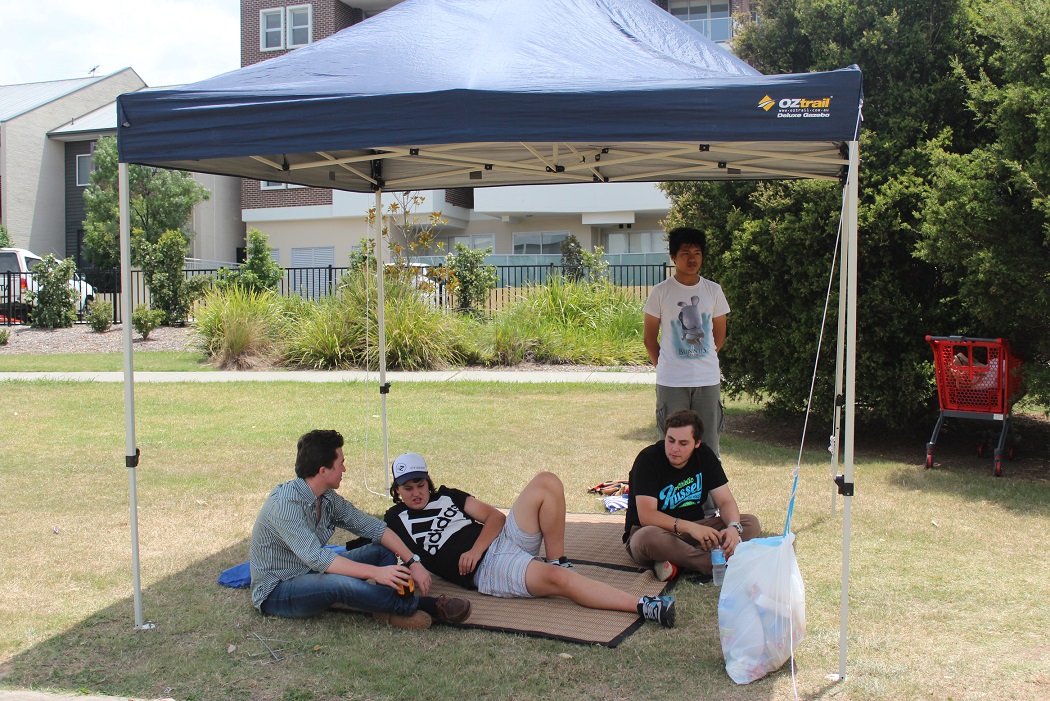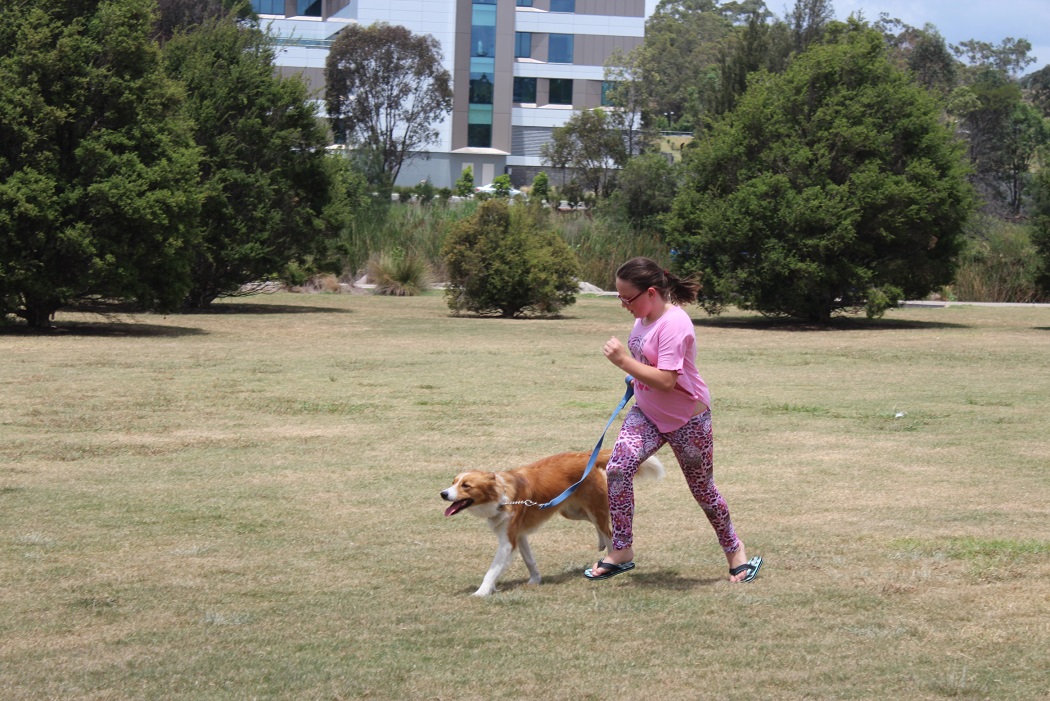 Christmas Picnic 2015
Make a Difference held its second Christmas picnic in a park in Campbelltown on a Saturday in mid-December. The morning gloom and rain magically dispersed to create a lovely warm and sunny day – the perfect setting for our children and young people to catch up with each other and with the adults who attend our retreats.
We kind of like traditions, and it was fun getting to play cricket again this year, and to start to build a tradition of having a cricket game at our annual Christmas get-together.
Cricket wasn't all – we played soccer, too, and some rode skateboards in the park. Making bubbles was a big hit – you've gotta look at the pictures! (See above!)
We shared a generous spread of delicious food and there were Christmas gifts for all. It was a fabulous day filled with laughter and friendship.
Some of us marvelled anew at the amazing connections that have built over the last several years amongst our young people, and between them and ourselves. Our gatherings are always special times, whether at a one-day event like this, or on a weekend retreat. It is heartening to see the young people caring about each other, and maintaining harmonious relationships despite all their differences – the world needs more of that . . .
A big thank you to all of you who took part – it was wonderful to see each of you there.
2015 Color Run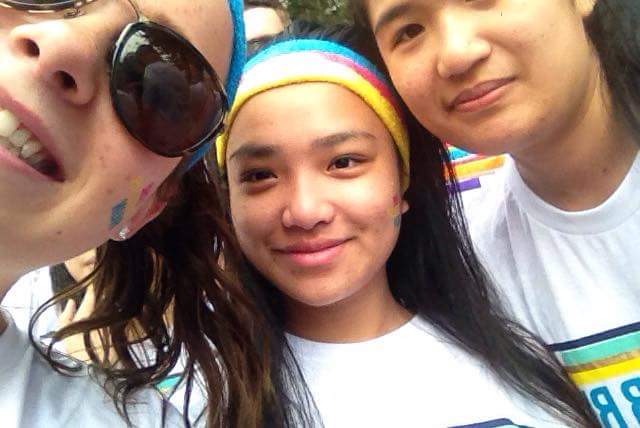 Thanks to the hard work of a group of motivated young individuals, we had a blast at the 2015 Sydney Color Run. The day began at 5am when Kevin started his drive across Sydney to pick up a number of the people coming along. While he was on his chauffeuring run, Britney was keenly organising the food and Ricky was packing the car with gear for the day.
Just over 4 hours later everyone had arrived, the tent was up and the food was ready. At the start line 13 eager Make a Difference runners were standing amongst a buzzing crowd of 16,000 people ready to be covered in powder of every colour. After a 5km run through the beautiful Centennial Park, dodging prams, selfie-takers and kids crying with dust in their eyes, the excited runners made it to the finish line for the free goodies and dance party.
Afterwards it was hard to decide what the best part of the day was - whether it was the run, Brit's great food or seeing each other looking like a cross between a rainbow and the Sandman from Spiderman 3. Though it quickly became obvious that the best part of the day was spending time with each other!
Bring on The Color Run 2016!!
2015 City2Surf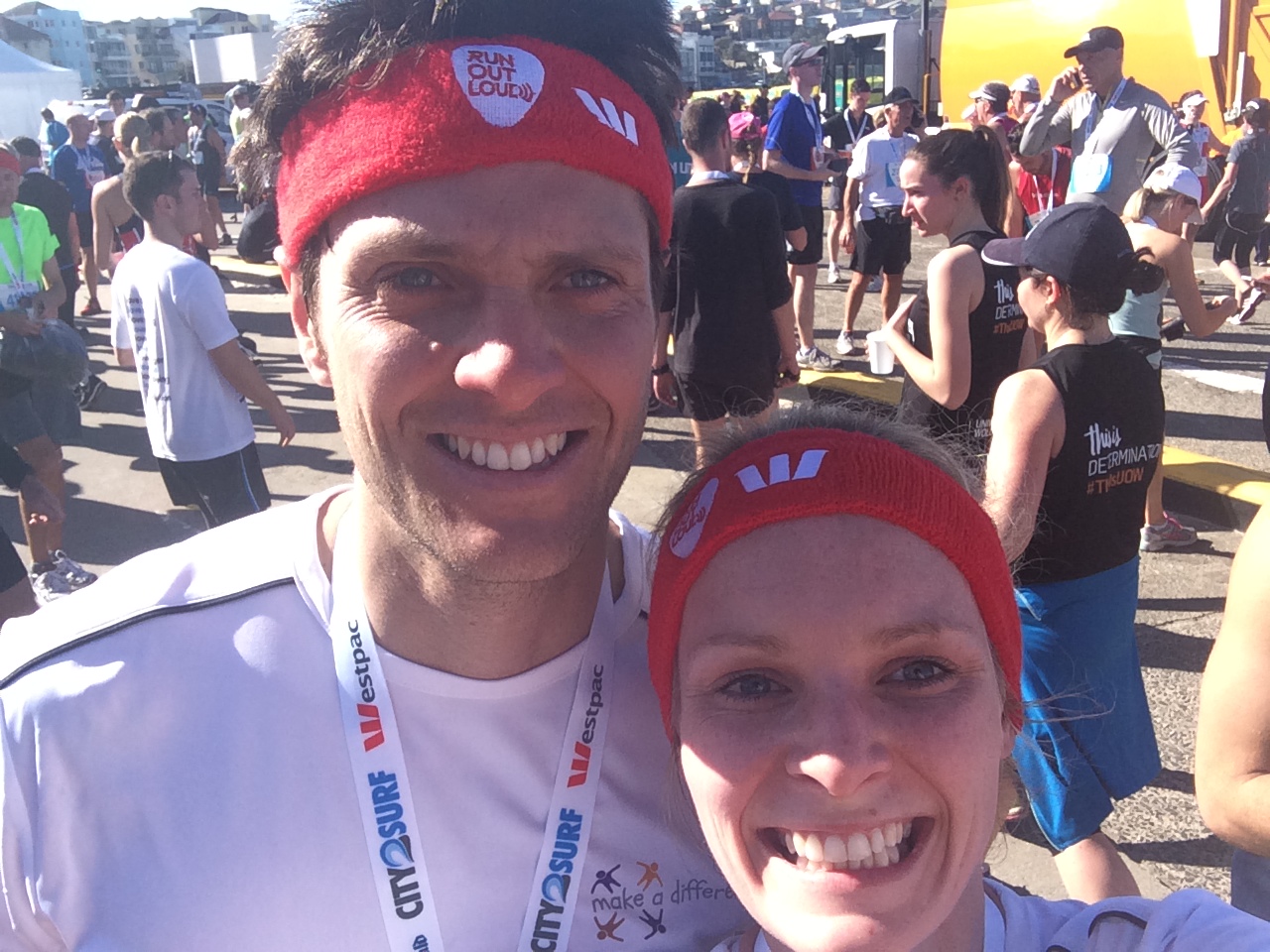 On Sunday the 9th of August, Make a Difference was joined by an energetic group of supporters for the 2015 City2Surf. It all began at 7:30am where we met on a brisk winter's morning at Hyde Park. After some difficulty finding each other, braving the chilly air to change into our new shirts and multiple attempts at a group photo, the runners were off. Shortly after driving to the finish line, Ricky was soon joined by the runners - starting with the fast, yet ever-humble, David Earp.
At our tent we were joined by both old and new faces, all excited to have finished the iconic race and to band together to support our humble cause. With a chocolate, drink or a chicken sandwich in hand, stories were shared of the race - the upsets of partners breaking away from their beloved for a record time, the new fiancé running back to her engagement ring, the cramps, the swarms of people to duck and weave and losing our exchange students from Germany, only to find they were enjoying the beautiful Bondi beach (yes Rudi, we found them!)!
Our lovely camp leader Mairead ran the City2Surf for the first time this year and commented, "the vibe and energy of the day was really amazing and we thoroughly enjoyed the run, as well as raising much needed money for Make a Difference!" Steev Johannsson, still buzzing from what he said was a great day, was still encouraging his friends to donate to his page 3 days after the run, commenting, "Every bit helps, hey!"
Thank you to all that made Sunday a special day. A special mention goes to Tim Keith, Andrew and Mairead Erskine, David Earp, Beccy Maier, Steev Johannsson, Ken-Cappie Wood, Fiona Douskou, Rudi Ringger, David Gbogdo, Marciel Delgado, Leila Alem, Samantha Broce, Tash Harrison, Rhiannon Parker and Robert Klarich for your fantastic fundraising efforts! Another special mention is in order for Britney and Kevin for both helping with the organisation and making the tent a fun place to be.
From all at Make a Difference, we cannot wait to see you again next year!
2015 Gala Dinner
On Friday the 15th Make a Difference held our annual Gala dinner at Doltone House, Jones' Bay Wharf. We all had an incredible night and are pleased to announce that we raised over $90,000 to support our operations! This will help us to start building our infrastructure on our Kangaroo Valley property as well as to reach more young people in need. We cannot express how excited we are to start this important work.
The photos of the night are available on our Facebook site. Please make sure you tag yourself and follow us on Facebook to keep up to date with our next events.
We would like to reiterate our heartfelt thanks to those who generously supported us on the night and emphasise that your gift will go a long way to transforming lives. In particular, we would like to thank TNA, Ed Smith, Jane Lea, Angela McCormack, Audrey Jean-Baptiste, David Morrow, Diana Wang, Kate Milson and Tristan Griffith for all of your help to make it a special night.
Christmas Picnic Day 2014
About 20 of us - leaders and young people came together just before Christmas to enjoy some food, games and each others company! Jane's chocolate brownies were the highlight, followed by the form of Patricia on the cricket pitch!
2014 "Annual General Meetup"
We were delighted to see so many friendly faces at our Annual General Meetup on 21 October 2014.
Supporters, retreat leaders and Board Members came together to hear about progress we've made in the last 12 months and our plans for the future.
Read the Annual Report of our chairperson Mandy Miles.
For pictures of older events visit our Past Events gallery.